Wednesday, April 05, 2006
KOBE, The New Town
Kobe is the capital city of Hyogo. It is one of Japan's major ports. Wedged in between the coast and the mountains (Rokko Mt), the city of Kobe is long and narrow. The landmark of the port area is the red steel Port Tower. Visitors can view the city of Kobe from the top of the tower.

Kobe is our first city to explore during our Spring vacation. My first impression on the city is it is impressive. Shining, glittering, clean, and relatively new. Tokyo is impressive with its skycrapper and all, but Kobe is even more impressive.
This fact is easy to explain: although Kobe is founded in 1889, the people rebuilt the city after the 1995 great earthquake. It explains why the city looks like new.

When we stepped out Shin-Kobe station, we planned to take a glimps of Kobe by riding a cable car/ropeway. Too bad, the wind that day was too big (and too cold) that they cancelled the operation of the cable car. Kobe -it turned out- colder than I imagined. Honjo has a lot of wind, but Kobe is worse. May be it's because the city is wedge in between the coast and mountains. That day we ended up walking along the beach, before heading to our hotel. The beach itself was clean and empty. Honestly, I think our beaches backhome are more beautiful than this.

Kobe beach: clean, blue, and empty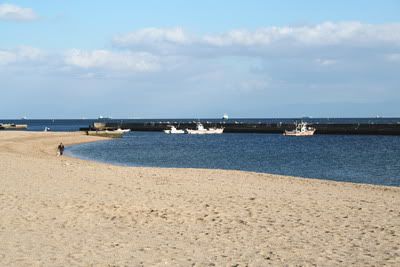 Meriken Park, a nice waterfront park in Kobe's port area: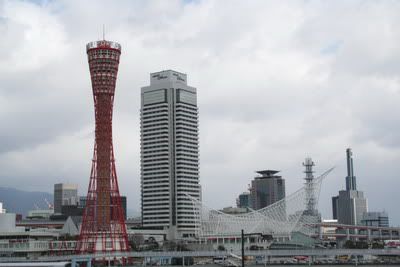 Meriken Park, at night: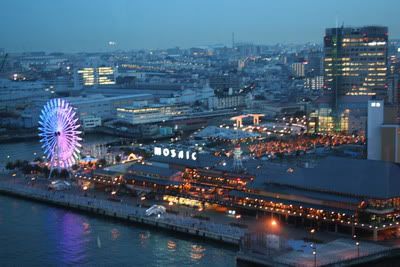 The third day we were in Kobe, we finally got to ride the ropeway. The ropeway connects the land and the mountain. We can see the city below by taking the ropeway.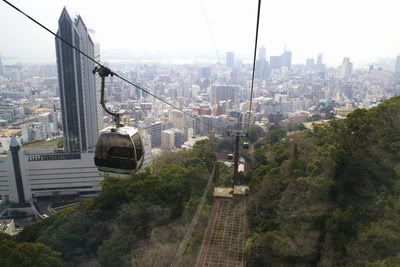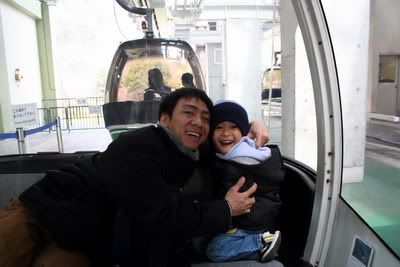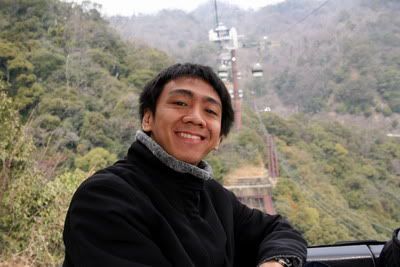 At the end of the ropeway, there is a botanical garden. It sells products like candle, soap, perfume, chocolate, cakes, all made by natural ingredients. The building is European building. It gives a different feeling, like we are not in Japan (except for the Kanji written everywhere).

The botanical garden, on top of Mt. Rokko. Known as Nunobiki herb garden: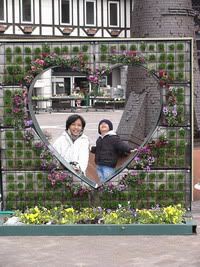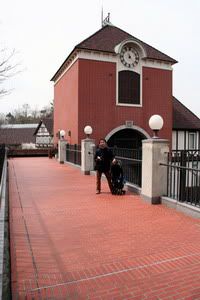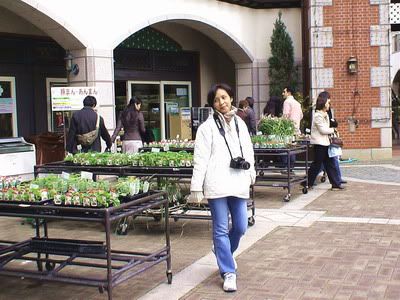 Kobe, behind. From the observation deck: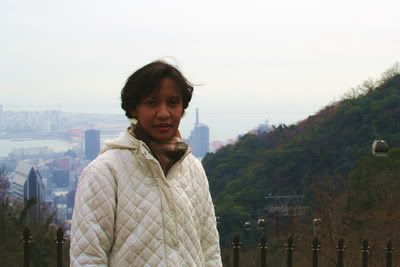 Then, we followed the hiking track down to a Greenhouse: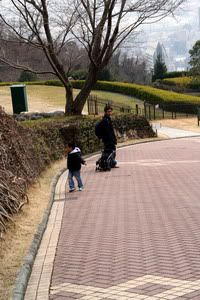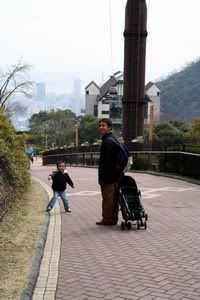 In front of the Greenhouse: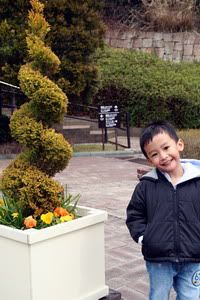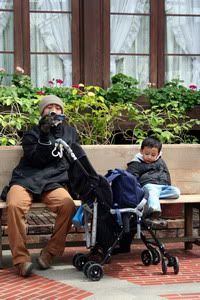 Inside the greenhouse, there are a tropical garden, flower garden, cafe, and many other interesting things: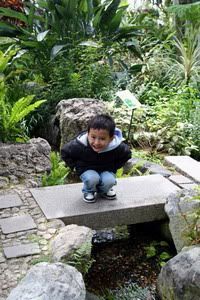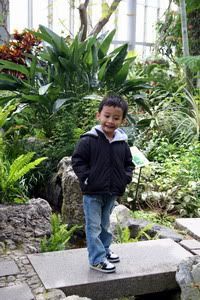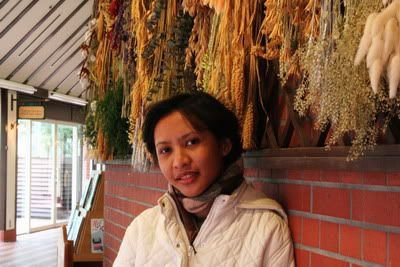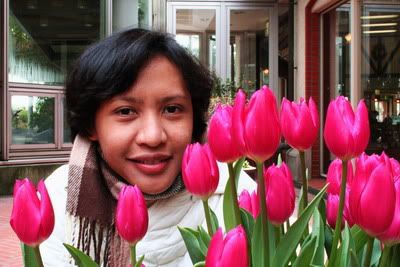 (I finally got to pose with my number 2 fave flower: the Tulips)

Hikari, with 'love' flowers: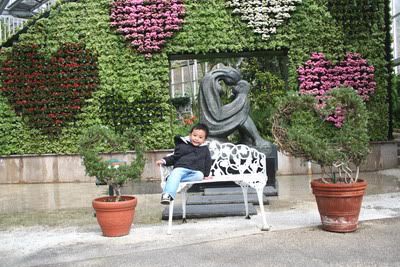 After that, we had dinner with Tante Esti and Om Murdi at Mozaic: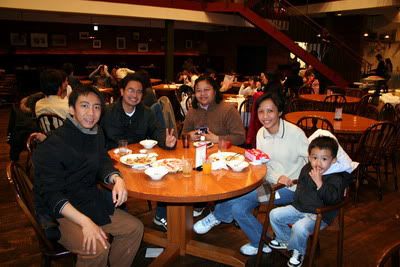 Posing at Meriken Park, and then at our hotel: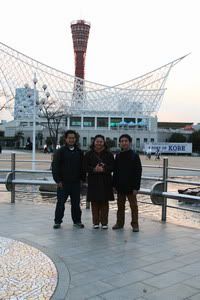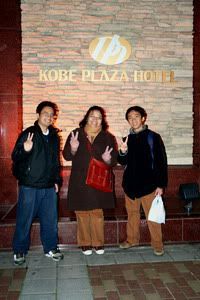 Meriken Park, the last day. This is one of the 1995 Earthquake monument. There was a road before the earthquake. See the tumbling lamps on Papap's right side?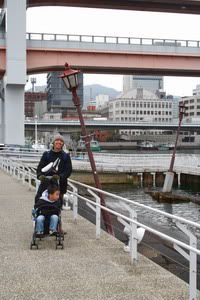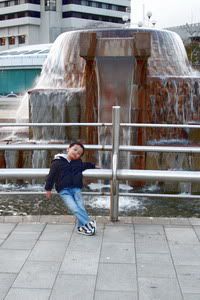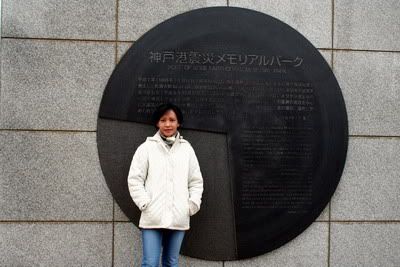 Although our hotel was near Kobe Chinatown, we didn't browse much there. We did use Kobe Bus Tour/City Loop to go sightseeing. But, the time was up, we had to move again. Bye, Kobe.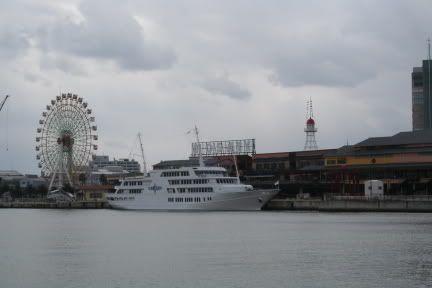 ps: thank you Tante Esti and Om Murdi for the companion :)



written by:

mariskova
posted by Mariskova @ 2:18 PM



The Doer

REZA? SAYA!
Eja? Anca? Reza? Ring any bells? Yup! That's me!
A Brief Overview
A master student of the Graduate School of Global Information and Telecommunication Studies at Waseda University, Japan.
A fellow of the 2004 Japanese Grant Aid for Human Resource Development Scholarship (JDS) Program.
An employee of one of state-owned Indonesian banks.
Check These Also!
Archives
You Say What?
My Album

Must-See
Stopping By
On The News
Thanks for Visiting!
Gratitude